By Lisa Peck, ASID
Sylvie and Mira recently received a request from a designer in Florida to create some custom colors, sizes and shapes of both our TriDot and Leap patterns. We understand that designers are sticklers for details and just the right color is important to the overall feel of your design. Helping interior designers create custom rugs by Sylvie and Mira is our pleasure. Our sales rep worked with the designer to select just the right colors. The first step is selecting yarn poms. Next a computer rendering of the rug is created for approval by both the designer and homeowner.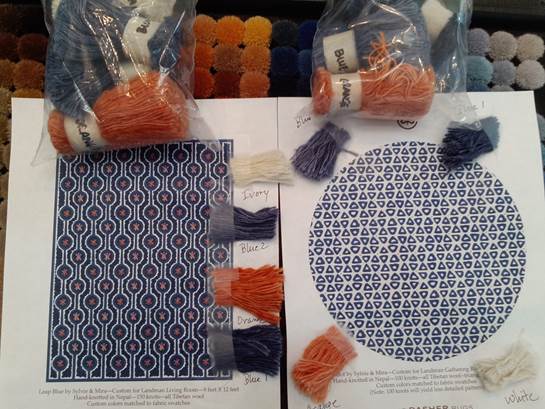 Though the colors are similar to our blue color way the exact tones worked better for the design. And while I hadn't considered using TriDot as a round rug. I loved the rendering!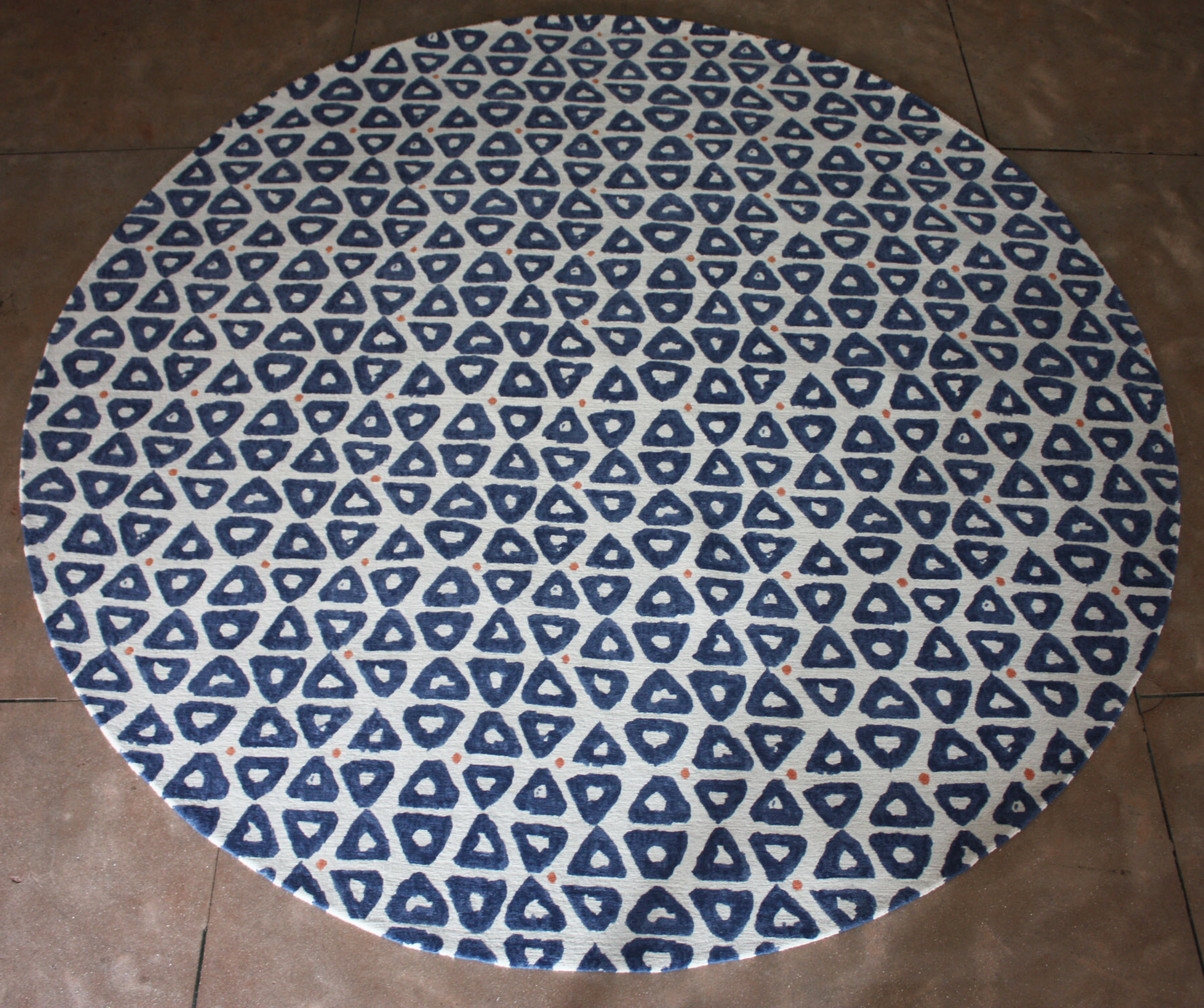 The weavers in Nepal sent a few photos of the round TriDot rug prior to shipping. When you order a custom rug from Sylvie & Mira we will provide progress photos and final photos prior to shipping for your review.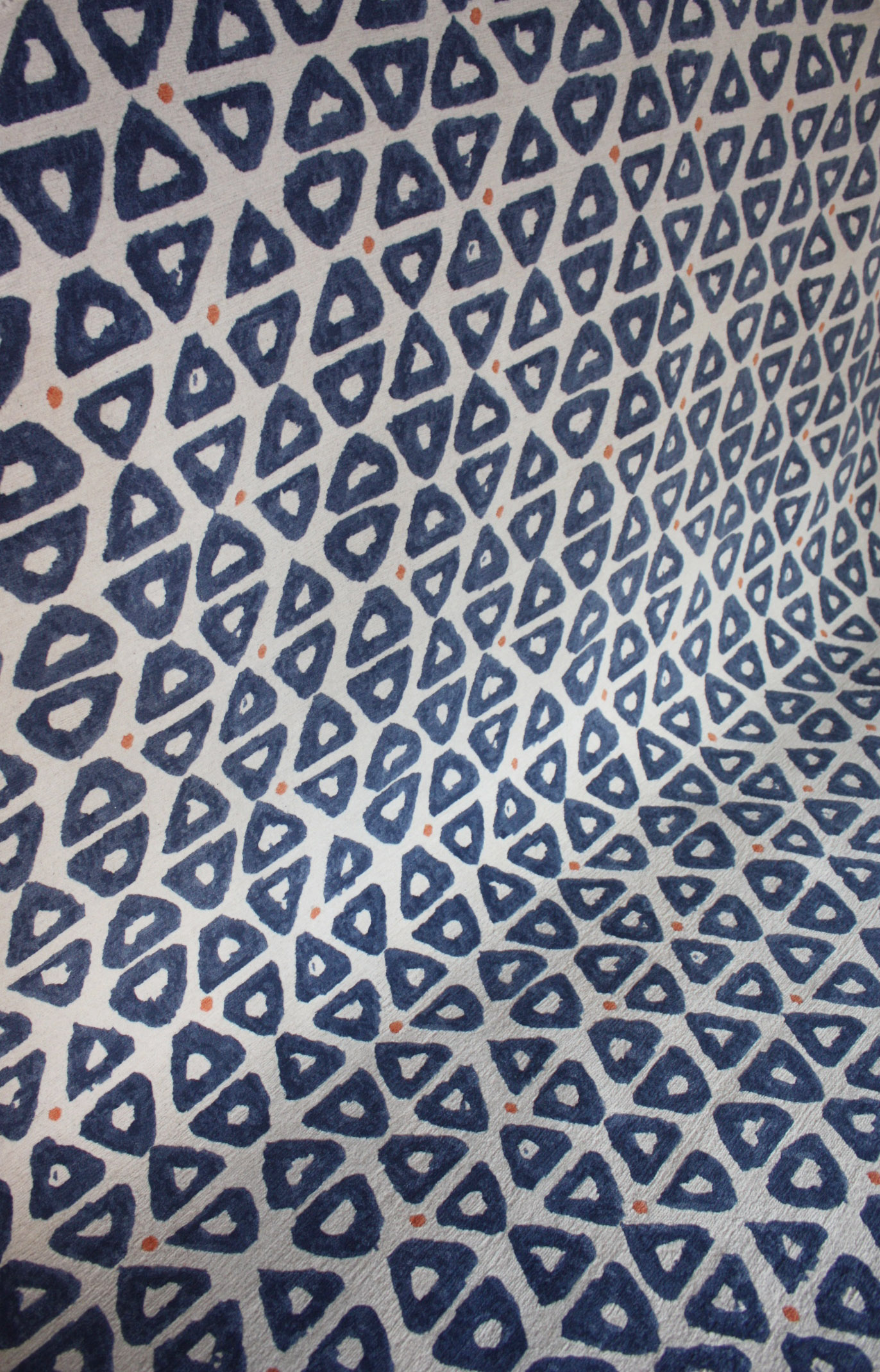 The final product in a close-up photo! We loved the result! Contact your local showroom today to get started on a custom rug from one of our fab patterns. We will assist in selecting custom colors based on paint chips, fabrics, or anything you are using for your inspiration!