Sylvie and Mira Styled by Erin Francois
Here at Sylvie and Mira we were thrilled to collaborate with Erin Francois of Francois et Moi recently. Erin styled her own living room with some of our interior designer artisan textiles. Our Leap Blue rug and some of our fabrics as pillows. Erin has great DIY and interior design advice on her blog and on Instagram.
The result was truly lovely, so we wanted to share some of the images and details with you.
Our Leap blue rug adds both color and playful pattern to Erin's living room. Notice that her furnishings are great neutral colors and classic shapes. That means Erin can make easy updates with accessories any time the mood strikes.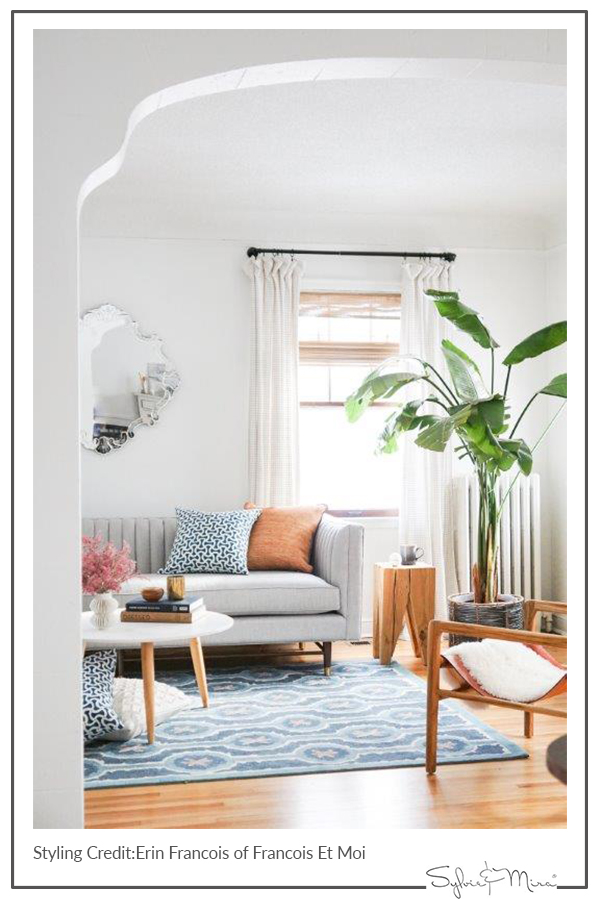 The lively look is created with her fabulous tree and pops of color from our Toggle Aqua and Birches Sunset as pillows in the space. Other styling tips you can pick up from Erin's space are to use a pretty mirror in place of art and to add light and reflectance to the space.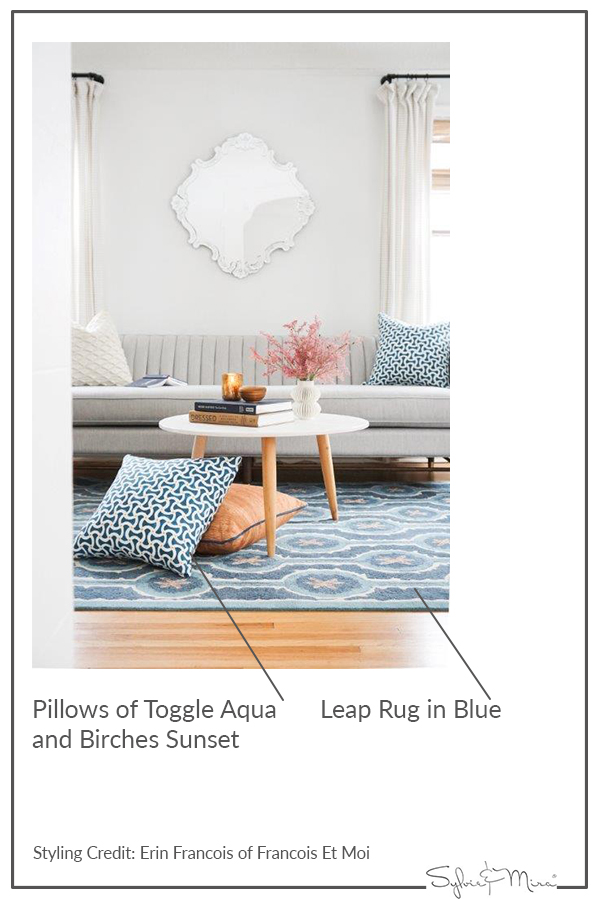 Her daughter's toys work well with the colors too! A family friendly living room is a goal for many families today and Erin's casual chic style fits the bill.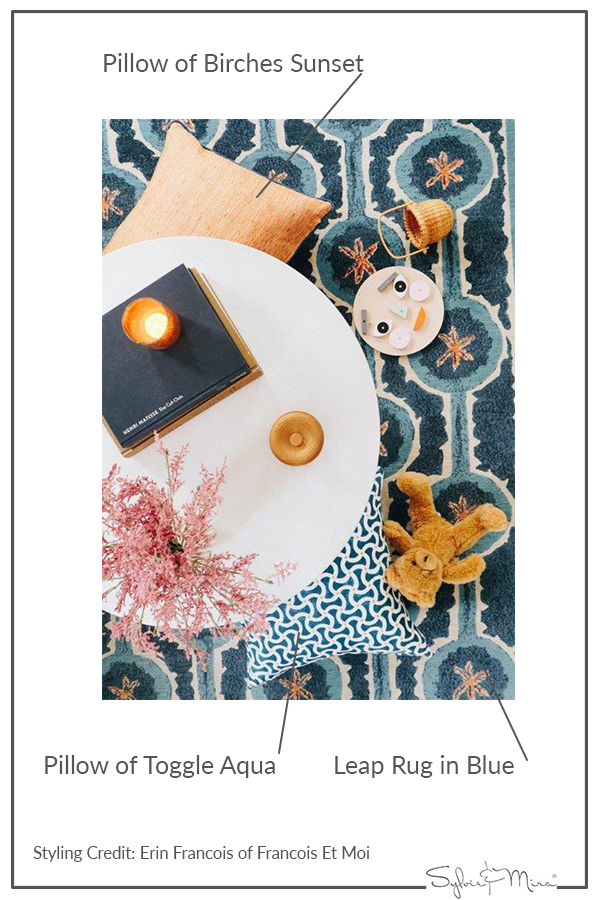 The close-up of the pillows shows that we used a little blue woven leather trim from Kravet on the Birches Sunset pillow to pull the color scheme together. Here are the swatches of the two patterns. The Toggle pattern is a great two color pattern that has small geometric repeat. See the other color ways here. Birches is an organic texture in sunset color.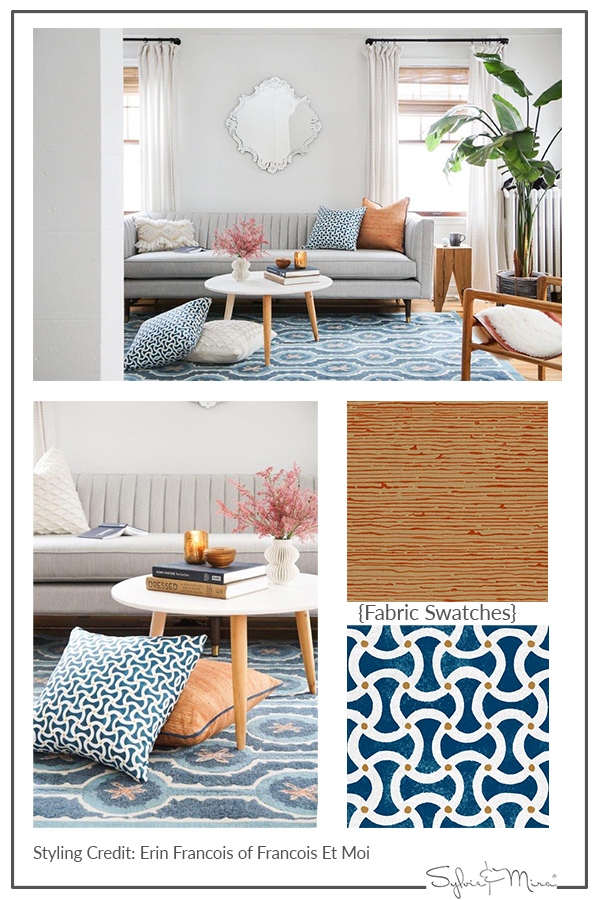 Many of of the birches colors are on a white background, see the other color ways here.
Our Leap rug is reminiscent of lily pads, leaping starfish and happy flowers. This close up shows that not only is it a stripe but has many organic shapes. Click here to see all of the rugs in the Sylvie and Mira Collection.