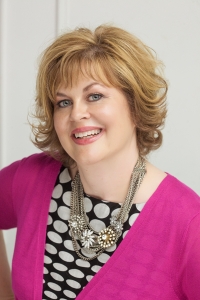 Lisa Peck, ASID
You know how Bobby Fischer was a chess phenom at age 13? That kind of describes Lisa. Not the chess phenom part so much as exhibiting natural talent for something at a young age. When most kids struggled to match their socks, Lisa played a matching game with her mother that developed her remarkable memory for color. And when most kids griped about cleaning their bedrooms, Lisa used it as an excuse to redecorate. An interior design career was calling.
During her 20 years in the industry, Lisa has collaborated with a host of people on a variety of projects that span the gamut of style. She is an expert at working within three-dimensional space, identifying hard materials and mixing them with textures and patterns. Her mastery of color has earned her the nickname "Color Queen" around the office. And while there's no idea too big or detail too small, Lisa understands the importance of protecting her clients from spending time and money on frivolous extras.
Perhaps more importantly Lisa has developed lasting relationships with clients and trade professionals along the way. And she has done so in large part because her pull-no-punches approach and inspired designs knock your socks off.