One of the unique things an experienced designer brings to the table that can take an interior from well done to extraordinary. It can set your designs and your studio apart in the market place.
One way to create a custom interior is to create unique colorways for rugs and fabrics that will ensure the only place your client will ever see their rug or fabric is in their own home.
At Sylvie and Mira, we have designed a small, artisan textile line that is already exclusive and sold only to the trade. No open stock, no look-a-likes at a lower price point.
All of our rugs can be custom colored to match your design, with over 2,000 colors available.
Today, we are sharing one case study of custom coloring a rug for an interior.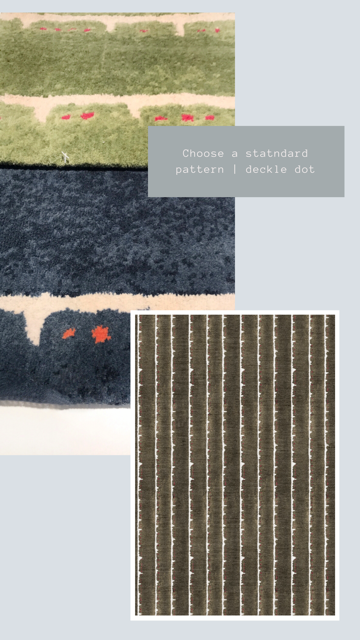 Select a Pattern
The first step is selecting the Sylvie and Mira pattern you want to use in your design.  See all of our patterns HERE. In this particular case, Deckle Dot was chosen. The inspiration for the project was a modern interpretation of Monet's garden. Deckle Dot seemed like it would be a great choice for a grounding force with some movement and texture, like a blanket of green plantings.
However, the only green in the line was a bit more of an olive green instead of a fresh garden color.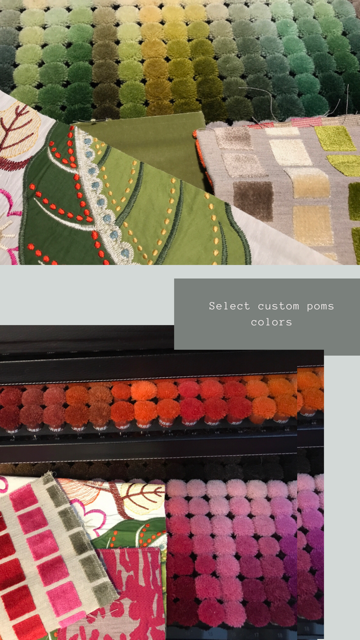 Choose Your Custom Colors
Once the other fabrics and finishes for the room had been selected, we worked to help select colors from yarn poms that support the concept for the space. A fresh green similar to a leaf on a pillow fabric and some raspberry accents that echoed the accent colors in the room and adjacent spaces were submitted to the designer.
After the designer approved the pom colors we moved on to the next step.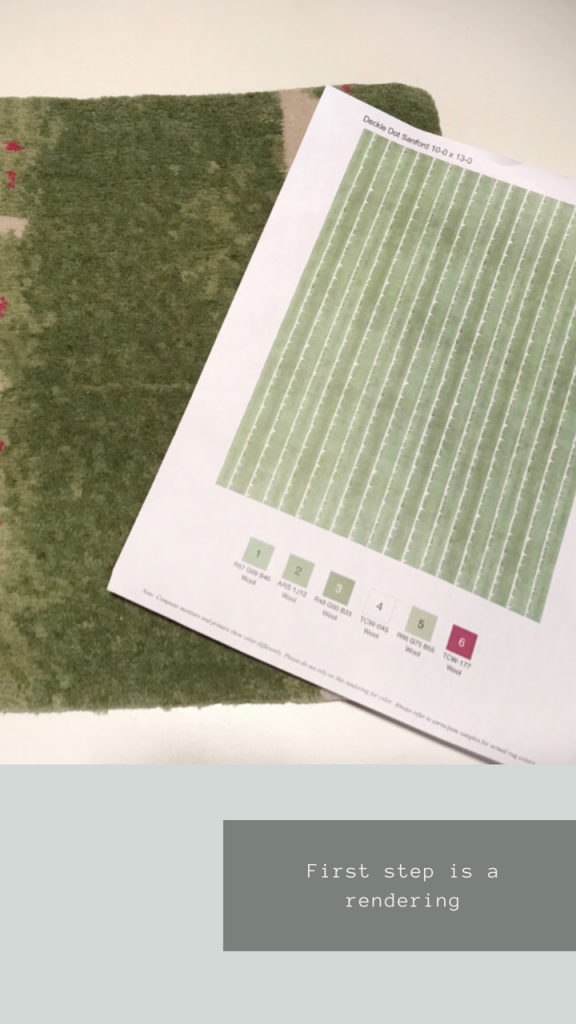 Step Three-Rendering
Based on the color selections a computer rendering is prepared. In about a week, you will have a rendering showing the pattern and color combined! While it isn't a perfect representation of the final rug, it is a great way to present the color and pattern to your client!
If more than one color option is being considered, this is an ideal way to compare the possibilities.
Once a rendering is approved it's time to move on to ordering a strike-off.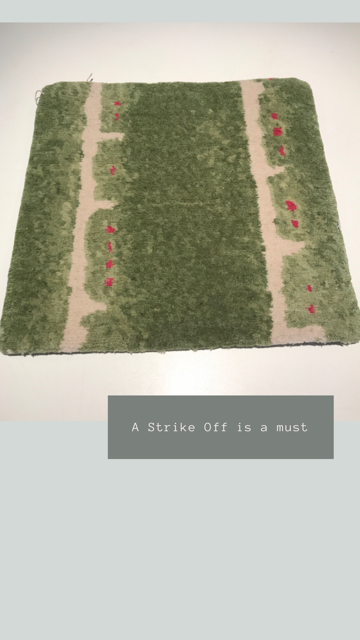 Strike-offs
The most important step in this process (of 5 Easy Steps to a Custom Rug) is to order a strike-off. We do charge for a strike-off because we need to dye the yarn to the colors you have chosen and an artisan needs to hand-knot the sample.
A strike-off is a must in the custom color rug process for a few reasons. While a computer rendering gives a great idea of what the rug will look like, the strike-off can be signed off on by your client and yourself and sent to the weavers to guide them in creating the final rug. This ensures the rug is as close to your vision as possible.
Some of our rugs have an abrash background and this can vary depending on the artist who is knotting the particular rug.
We recommend reminding your client about the handmade quality of the rug and the fact that variations in color and technique will exist.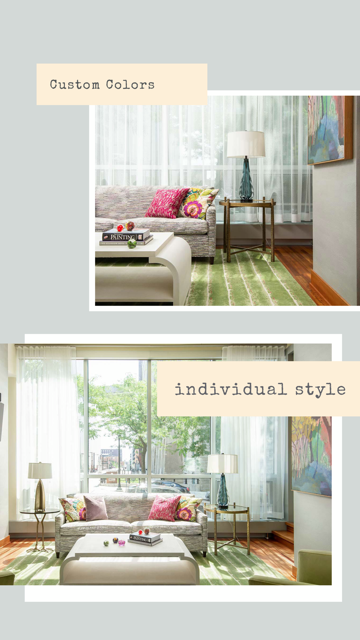 Step Five-Place Your Order
Once you have your client's sign-off the next step is to place your order. Simply send your purchase order, deposit and the strike-off to us and your rug will be in process.
It takes many weeks to hand-knot a rug but at the end of the process your client will have a one –of-a-kind custom rug and an interior that cannot not be duplicated.
These photos show the final interior.  See the entire project here. Just 5 easy steps to a custom rug achieved a unique interior for this client and designer.