Sylvie and Mira: A Interior Designer Textile Collection
Do you ever wonder how you would use a particular rug or fabric from the Sylvie and Mira, our interior designer textile collection in a room? While some of our colors are, well colorful, we know that color is a rising trend in interiors. Have you seen all the lacquered walls and colorful cabinetry on Instagram?
As interior designers, being ahead of trend is ideal so we are offering inspiration in the form of mood boards on how to incorporate some of today's bold color in rooms that might have previously been the province of an all beige and all gray.
Navy Blue
I've noticed navy blue cabinetry all over the Pinterest and Instagram. I have a theory that color in cabinetry is a luxury look that many people are embracing. I love Navy with a pop of orange.
If Zooey had a family room adjacent to this fabulous kitchen, I can imagine it looking something like this mood board. This features our John's Feather rug in Navy and Orange. The orange border is available in silk and boy does it look pretty!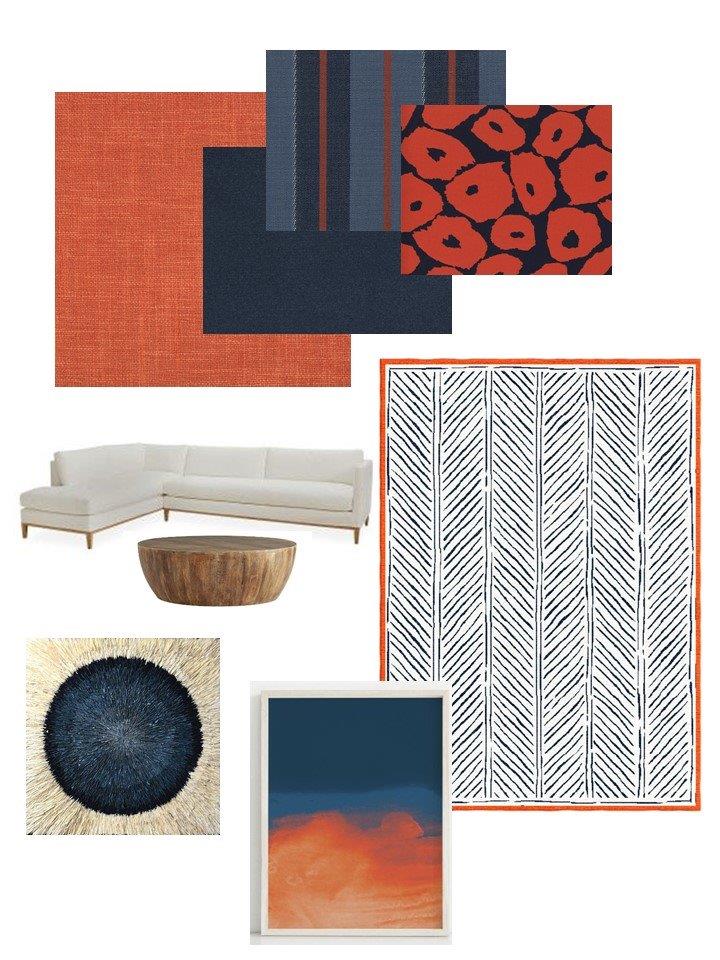 Steel Gray
I spotted this fabulous living room from Millhaven Homes on Pinterest too! The dark gray cabinets are are a beautiful deep neutral accent in this room. I loved the wheat color of the baskets against the gray and it inspired this dining room mood board. It features some of our favorite furniture pieces paired with the Toggle rug in gray from the Sylvie and Mira collection.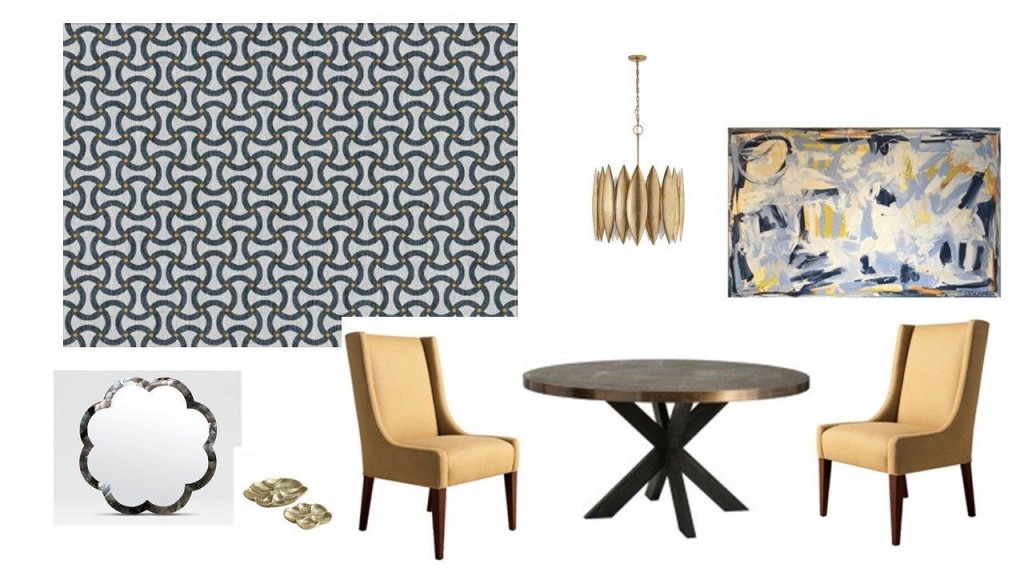 Teal Blue
For those who are feeling a bit more adventurous teal is a bolder cabinetry color.  Teal is showing up as tile in kitchens and baths and as cabinetry in many spaces as well. This world inspired kitchen with teal cabinets feels like a vacation spot at homes.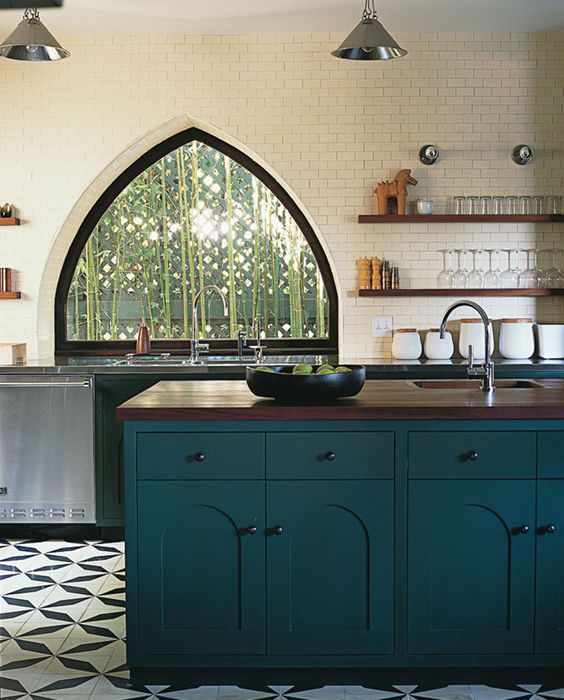 In keeping with a world inspired interior theme, this breakfast room mood board features shades of teal. We are showing our Birches rug in a color we call Ocean (teal) and our Toggle Teal fabric which could be adorable seat cushions. We love the vibe created by mixing it with pieces from Red Egg, Oomph and Christopher Farr.